Wearing a veil and hiding face and body is an Islamic value for females. This made them unique from others as well as saved them from bad eyes. But this turned into extremism when a Hindu boys organization "RSS" started harassing female Muslim students.
Basically, it all started from a class where some female students who were wearing veils stopped entering class. This raised controversy and students started protesting. Meanwhile, the young boys started harassing girls and making noises of "Jay Shri Raam".
In this controversy, a video was uploaded on social media where a girl name "Muskan" took a stand against a crowd of boys. She entered the university and raised the Motto of unity of Allah Almighty.
This took no time to conquer the whole social media. People started supporting and encouraging her as the bravest girl of Islam. On the other hand, the Goons of RSS started harassing Muskan and her family.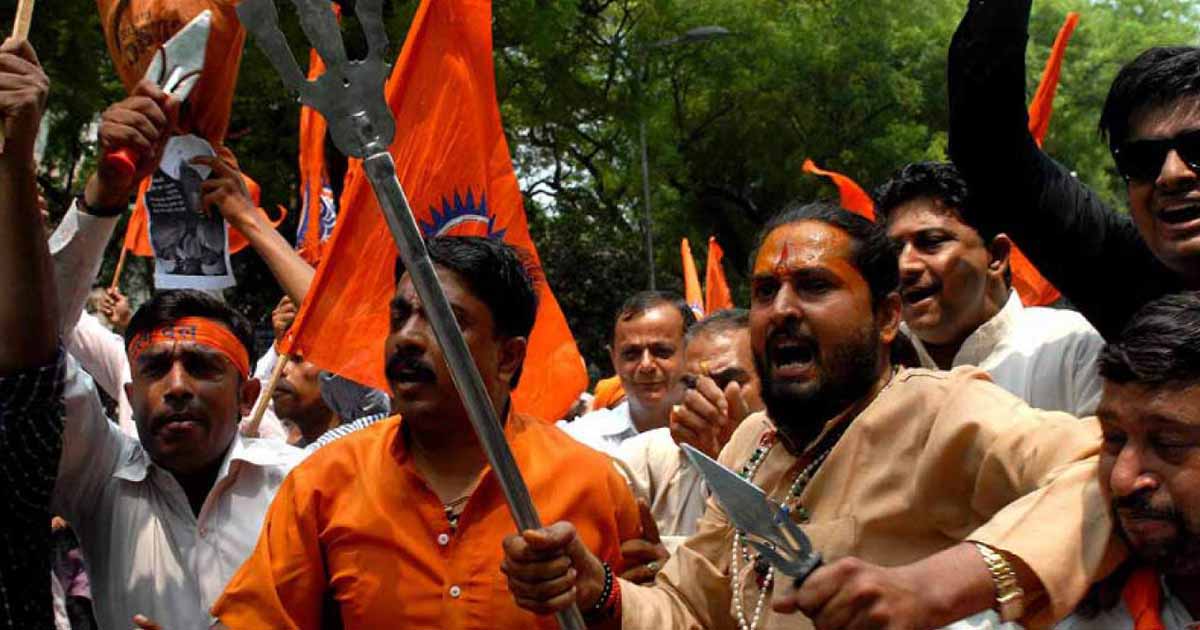 They surrounded their house and forced them to clear their issue on the media in favor of RSS. This thing worked as fuel to fire that spread in the whole state of Karnataka. Females throughout the state started protesting against the government and it turned into extremism protests by attacks of Goons.
The state is set on high alert and the CM of Karnataka tweeted that there would be three days off in all the schools, colleges, and universities. Also, he appealed to students to stay calm and don't make protests a scene of brutality.
This issue showed the worst ever image of secularism of India in front of the World. Even the western people started calling Muskan heroin an example of bravery. They started changing their profiles to Muskan photos and spread her voice throughout the internet.