Salman khan remained the headline for all throughout his working journey. Where he is a superstar for billion of his fans, still there are people who hate him.
This is why every day we see a case against "Bajrangi Bhai Jan" star Salman khan. The lifestyle of Muslims in India has become challenging. They have to prove themselves at different stages.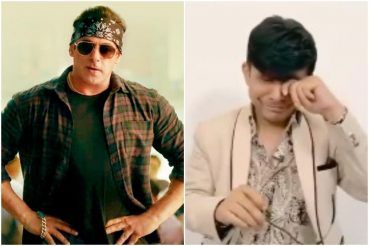 Something similar happened with Salman khan from Panvel. His neighbor in Panvel farmhouse levied a bundle of guilt on our favorite Tiger.
He raised questions on the religious identity of Salman khan. Also claimed that Salman khan is the frontman of a gang and is involved in children trading. Moreover, he alleged to Sultan's actor Salman khan that many Bollywood star bodies are buried in his farmhouse.
Basically, this man is indulged in a land issue with Salman khan. Both of them are facing a court suit for a longer time period. This might be a reason that Salman's neighbor is alleging all these charges.
Salman Khan replied to his neighbor through his lawyer that his father is Muslim and his mother was a Hindu lady. His brothers are Muslims and they married Hindu girls. They celebrate every festival. He said that my religious identity shouldn't be dragged inland issue.
Furthermore, Bhai Jan said that all the other things are just allegations. There is no proof of any of his claims. If he has, show it in court.  He said none of his family members have been involved in politics or any Gang.
Remember that there is a lot of work for Salman khan to accomplish. There are two blockbuster movies in the queue. These are Tiger Zinda hai 3 and Bajrangi Bhai Jan 2. All the fans are eagerly waiting for these studio thundering movies.