Pakistan cricket is getting back in line with a speedy recovery. New talent is bringing astounding changes and the whole world is shocked.
In the previous matches of T20, Team Pakistan do surprising performance which provoke the real fan base in Pakistanis once again. Now U19 green shirts are also rocking with new talent.
The score bored is shining with the inning of Muhammad Faseeh. The bowlers are also doing something unexpected. This is the performance that they showed against team Afghanistan and won by 24 runs.
The match was held on Thursday in Trinidad where Pakistan won and entered the quarter-final of the U19 world cup.
The opener started with two young players Muhammad Shehzad and Haseebullah khan. Muhammad Shehzad did amazing by scoring 43 and handling the opener. Team Pakistan was batting first and scored 240 runs.
The highest score in the match was done by Abdul Faseeh which is an emerging batsman in team Pakistan. Remember his performance in the match with Zimbabwe where he scored high sixes and set a major target.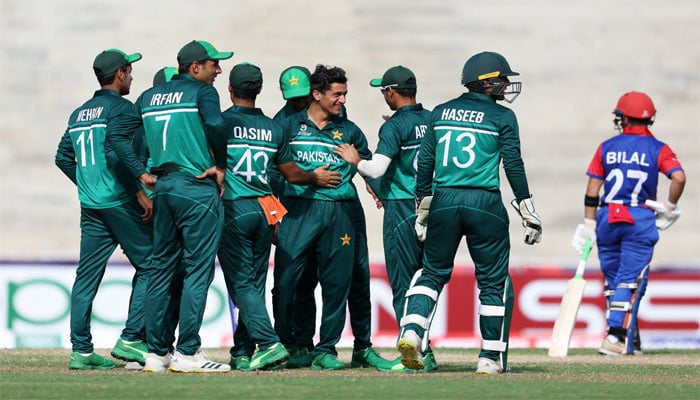 In that match, the amazing century of Abdul Faseeh and 6 wickets by Awais left a longer impression on other teams. This made them know that Team green is now no more a simple target.
Now everyone is practicing harder before confronting the Pakistan team whether it is senior or junior. So it might be the time, we can proudly say our team surely win.
Also, there are high spirits for PSL 2022 and the upcoming T20 2022. Let's keep higher hopes and motivation for the match.