The wedding ceremony of Malala Yousaf Zai has become the trending topic of the day. She got married to a boy named Asar Malik. Malala is a famous girl for his bravery and some current controversies. That's why this Nikah became the topic of the day.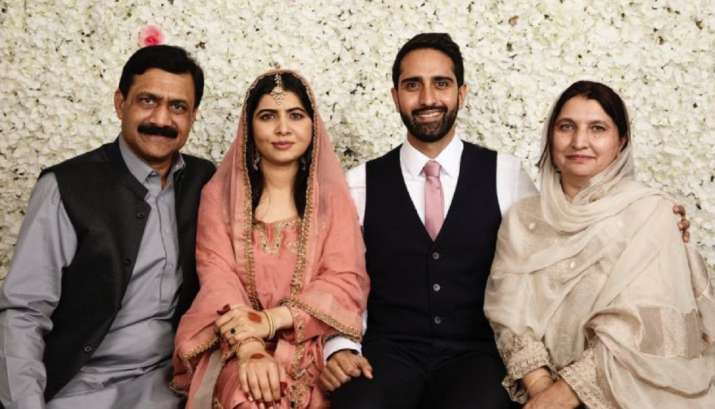 She got married in Birmingham where they uploaded a video of the Nikah program. This video got viral within a few minutes due to the most recent tweet of Malala.
In this tweet, she argued on a topic that why Nikah is necessary for Muslims. We can live together without nikah as well.
This topic became controversial and many people trolled her as she doesn't know the Islamic terms. But with her nikah video uploading people also viral it and said why she got Nikahfied when she can live without Nikah.
Remember!
This Malala is a Nobel award-winning girl for his bravery against Terrorists. She was a young girl of 16 years when she started going to school in an area where terrorists don't allow to study for girls.
Malala is a motivated girl and a girl of words. She continued to study there and one day they attacked her and fired a bullet in her head.
Magically she got saved. And got a novel award for his bravery and efforts for girls' education. From that, she is living in Birmingham and continued her life there.