The roots of a successor nation are based on justice and law. Without these two terms, no country can exist even for a year.
Those nations who consider law and justice as a vital part of their life are now leading the universe. Today we can give examples of different countries where people are happy living but never bother about themselves.
A country, a nation, and a justice system are always made by its people. No one outsider would be working for your prosperity or success.
Today we are living in a country that is only named an emerging country but empty inside. Though it seems rude to talk about my country this way. But what to do when it has already been proved especially in front of your eyes.
Yeah, I'm talking about the justice and law system of Pakistan where people are ruining their lives in the name of mythical terms. Sometimes it is called honor killing, sometimes it is called a betrayal.
There is no scenario for justice and law action against the accusers throughout the time. People got arrested and then, later on, free to enjoy their crime full life.
Here are some bold cases which show the justice and law system of our country;
1)

     

Noor Muqaddam case
This case happened on 20 July when a man of anger and money killed an innocent girl Noor Muqaddam. Both of them know each other and were friends with each other. But Zahir Zakir Jaffer wants to marry her. He sent her a proposal but she denied it.
It may turn into a matter of ego hurting. Thus, the accuser planned a ticket and call her. When she came to his home, he raped her tortured her, and then finally killed her by cutting her head off.
After the happening of this case, the media made it viral and the government claimed to take strong steps against him. But still today the case is heard in the court and no action toward Zahir Zakir Jaffer.
Mostly in normal cases, people got arrested and then tortured by police. But this man even after bullying inside the court was not even touched to a hair.
Mostly the cases of murder are delayed in Pakistan to lessen the case of hanging till death. Mainly people make the agreement between both parties against some money and the case goes closed.
Closing such types of cases gives a boost to crime and people never fear killing someone or doing rape etc. Due to such unlawful acts and types of justice, a country based on Islamic terms converted into a Jungle where one wins who got some power.
2)

     

Sharifa Bibi Case
The second case which got viral in no time was naked walking in the streets. A teenage girl named Sharifa Bibi was forcefully naked and made her walk in the streets under a group of people.
All these people belong to influential families even the governmental people were involved in this case. When this case got the headlines of the millions of channels, the local police got in action and arrested the accusers.
The main person behind this case was not arrested due to his influence on justice and the law system. The ending of this case was to settle in peace against an amount of 45 lakhs.
After taking this money they said that they settled just for the sake of Allah not for money. But the mean of mentioning this case here is that why we are so pressured to lay down for money and not for honor.
The poor are fighting for their survival while on the other hand, the rich class is making the poor a local toy. They are playing with the system just like a servant of their houses. In these situations, let me know how you can call a judiciary system and law system a fairy system based on Islamic terms.
3)

     

Farzana Parveen
The last and one of the solid proof of cruelty in front of the justice house was the Farzana murder case. She was a pregnant woman with whom she loved and engaged for a longer time. Her father was a greedy man who wants to marry her to a wealthy person.
She didn't reveal her pregnancy to his family but asked them to marry her with his fiancé. They denied and she ran from the house to Iqbal's home. They got married but due to filing a case against Iqbal, they have to appear in court.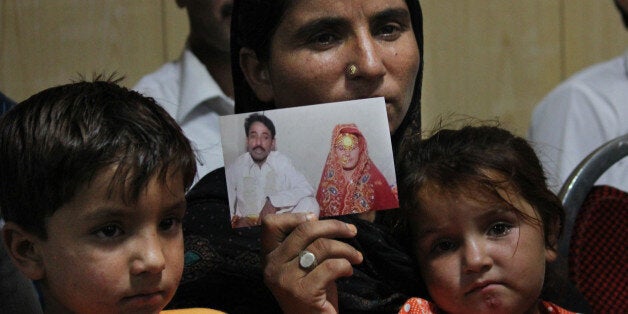 They appeared in court and the hearings were on the way. On a certain day, she was attacked by her family men outside the court. They beat her, threw stones and bricks on her till she died.
After this couple's death, the court arrested four of her family members. The father of Farzana openly accepted the murder and said it was honor killing and I'm proud of what I did. They were sentenced to death but no one knows if they were hanged or were freed after some time.
Final words;
Justice and law were established to protect humanity rather than ruin. But in these underdeveloped countries like India and Pakistan, it is challenging to find justice for your case. Consequently, people became criminals and commit certain unlawful acts whom we called terrorists and other criminals. The society produces criminals, they didn't become self-made criminals.