Pakistan Cricket team has remained the yellow light for all the cricket world. The only reason for that is rising talent and such skills which astounded the most powerful team of cricket.
One of the gems among these talent pools is Shahid Khan Afridi. Most people do not know the journey of Afridi. So we will discuss today all about Shahid Khan Afridi.
Primarily Shahid Khan Afridi joined the Pakistani cricket team as a bowler and was promoted through the bank. He started his career by playing in white shirts and ball to green uniform and red ball.
During his whole career, he worked amazingly and was called an all-rounder for the team. One of the best performances which helped him gain the name of Boom Boom was the fastest century in ODI.
This performance was astounding and no one still break that record. This record helped Shahid to touch the peaks of success with a name in the whole world.
Even the countries like America were filled with the fan following of Shahid Khan Afridi. One of the cities of Texas announced the "Shahid Khan Afridi day" on the 5th of February officially.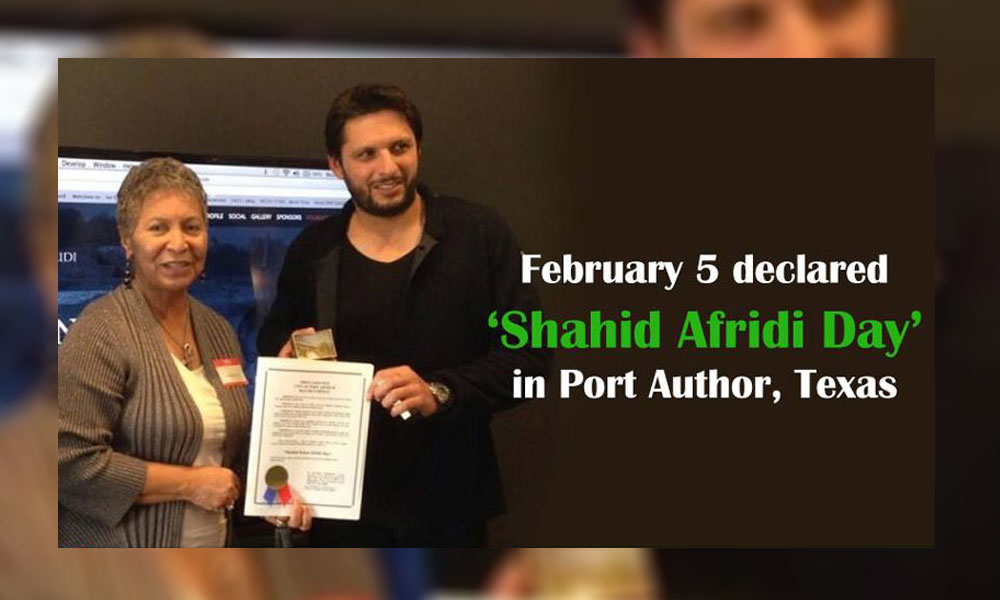 From 2014 to this day, they are celebrating this day and honoring Shahid Afridi. This could be a real honor for the whole of Pakistan which only come true due to our legendry cricketer Shahid Afridi.
This man struggled a lot and played cricket throughout his life with the best performance in all the matches.
Currently, Shahid Khan Afridi was only playing PSL 7 and leading team Quetta Gladiators. But according to some news and rumors, there are possibilities that he might take retirement from PSL as well.
It doesn't matter if this legendry cricket takes retirement from the world of cricket. The name and the owner he deserves would always be there for him. In conclusion, Shahid Khan Afridi is proud of Pakistan.