Every country focuses on its sports and encourages its athletes by paying them. But in Pakistan, the circumstances were not as same as in other countries.
 If you look back at the cricket team conditions in 2010 and onward, we were playing like street cricket. Even people stop watching cricket due to the poorest performance by our team players.
There was no motivation, no devotion. All were coming and going back to the pavilion as they are coming to the ground to just show their attendance.
Though I cannot judge someone on his performance we all know how they were playing in past. But an accidental change or planed change revolutionized the thoughts of people.
Now Pakistanis think differently about their national cricket team. They are now loving and paying emotions for their players.  You can say that the addition of honest people in PCB made our team crafted to perform.
So it started back from the performance of team Pakistan in the T20 series of 2021. Where Ramiz Raja the chairman of PCB give the opportunity to new talent and young players. Though people criticized his decisions initially when they saw the miraculous performance against India, things changed.
People started watching all the T20 matches with great devotion and everyone was appraising the performance of all the team players.
The performance in group 1 matches of the T20 series, Team Pakistan also amazed the whole world of cricket. Even the western experts were amazed to see how every single player was responding to each ball and shot. 
Some called them uncatchable eagles and some called them to fire sparkles that can burn the opponent.  Even it put severe pressure over other teams that in last matches with Bangladesh, the whole team was dropping like the rotten leaves in winter.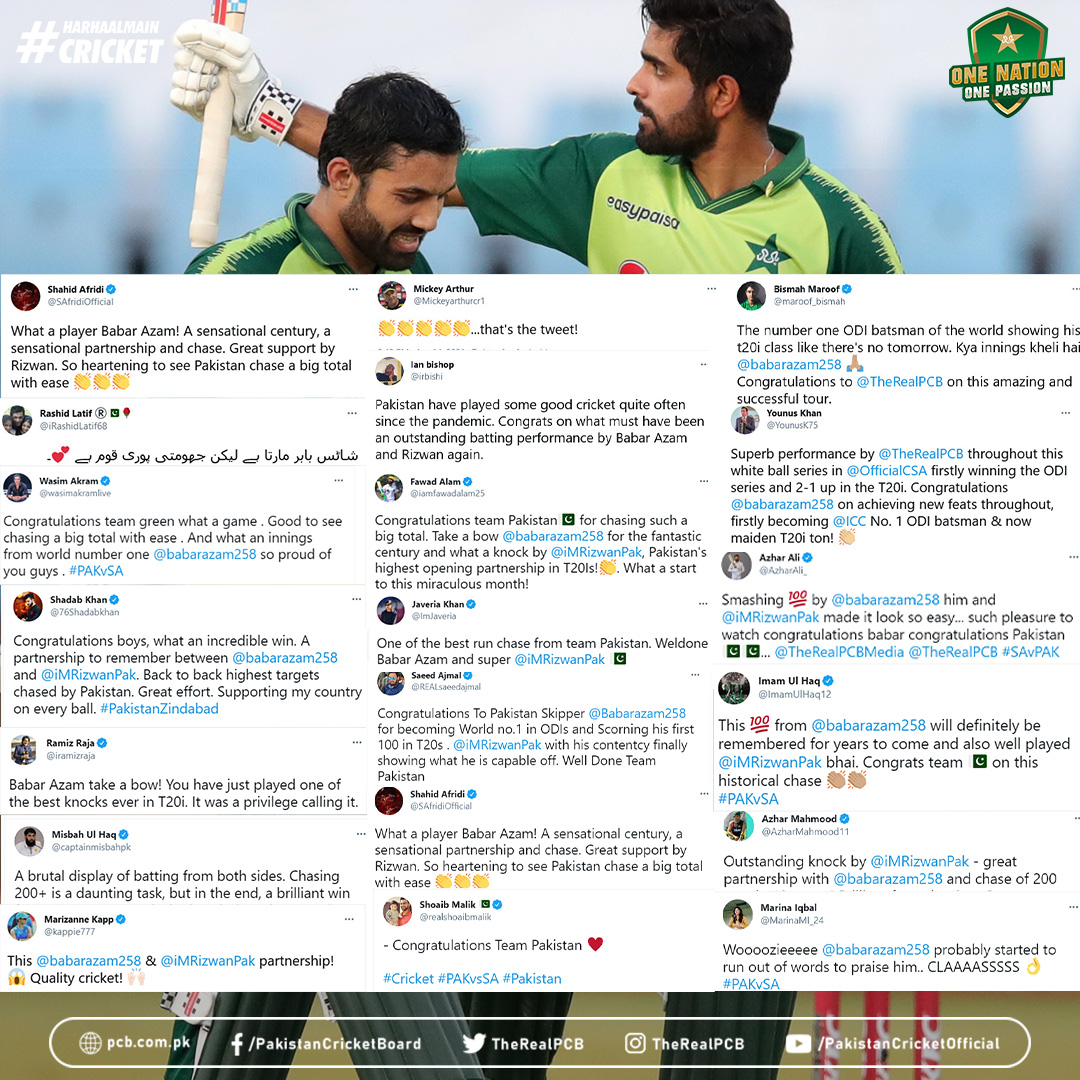 Team Pakistan defeated them badly and even win the test series with them. After that T20 Matches with the west indies were planned in Pakistan.
Two days ago, the first match was played in Karachi and it showed an inner superpower in team Pakistan that they scored 200. West Indies are famous for their great performance in T20 matches but in their first match, they lose it with higher pressure on them.
In the second match team, west indies showed some presence of mind but still, they made many mistakes and lose the match with minor runs.
If Pakistan wins this series with west indies also, it would establish a new record that Pakistani Team is the only team who won too many matches in a row. They are really burning balls of firing bursting everything in their way.
This struggle, this performance, and the zeal we are seeing in our team prove that we are not too far to win the world cup. so, comment with your ideas and thoughts about the current performance of team Pakistan in T20 matches.